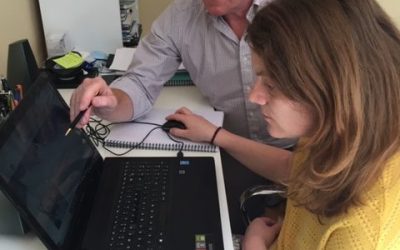 YOUR SOUNDING BOARD: Mentoring is a one-to-one relationship between a less experienced person (mentee) and an established and experienced business professional (mentor), someone who has owned and run their own business. The mentor is the mentee's sounding board,...
read more
92%

of small business owners agree that a business consultant and mentor has a direct impact on the growth and survival of their business.
What will a Business Consultant and Mentor do for my business?
Whether you are starting your own business or already trading, working with a business consultant and mentor gives significant benefits and value - by driving growth, creating opportunities, overcoming challenges, achieving your goals and improving profitability. 
With more than 35 years business experience, a proven track record in business and as a Director of the Association of Business Mentors, Chris Dowling has "been there and done it". As a business owner, business consultant and mentor he is here to help you grow and develop your business.
For Results, Success and Profit...