Dowling Consultants has built up an enviable network of contacts over the years. We have put together a list of the contacts that we are sure will be helpful to you, whether you are a client or fellow business.
From time to time we will be adding to this list. If you are looking for a specific contact that isn't mentioned below do ask, Chris will probably know the answer.

Enterprise First – an enterprise agency which delivers a number of business support services, some of which are government funded. The services include the Start & Grow programme for start-up businesses.

Business East Sussex – the growth hub for all businesses in East Sussex,  providing a navigation service (free to access) for businesses looking for support and direction to help expansion and growth.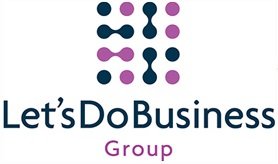 Let's Do Business Group  – an enterprise agency based in Hastings, providing services for businesses whether start-up or established. They operate a number of government programmes, including the Start Up Loan service.

Association of Business Mentors (ABM) – the professional body for business mentors in the UK – Chris Dowling is a member. The ABM is a network of business mentors  all of whom have extensive business experience and knowledge across a range of sectors. Membership is only available to business people with a proven track record.

T4C Business Growth Consultancy – specialist independent grant funding experts helping businesses to access grants to support growth.